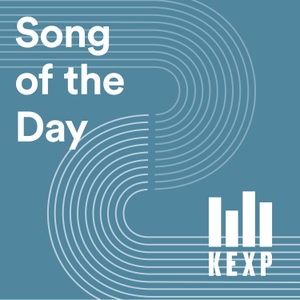 Al-Bara'em - "Ishraq" from the 2021 Al-Bara'em EP on SMNTCS.
A few years ago, Houston-based music journalist Sama'an Ashrawi found out a surprising fact about his Dad: back in the 1960s-'70s, his father and all but one of his aunts and uncles were the founding members Al-Bara'em ("The Blooms" in Arabic), Palestine's first original rock band, and the first Palestinian rock band to feature women on stage. 
"At a family gathering — either Thanksgiving or Christmas — one of my uncles told me that recordings of the band existed," Ashrawi toldThe Arab News. "In that moment it became something very sacred to me. It was bigger than our family history; it became immediately clear that it was Palestinian cultural history. People needed to know about this."
After the revelation, Ashrawi headed to Palestine on a research trip, unearthing recordings and photographs, including the live shot seen above, from a sold-out performance at the Jerusalem YMCA in December 1973. He's currently filming a documentary of his discoveries, and hopes to recruit younger musicians under supervision of his uncles to record some previously unrecorded songs. "I'm so grateful, mashallah, that all the members of the band are still alive, and that's what makes it even more urgent to get the full story of the band out as soon as possible."
Of today's Song of the Day, Ashrawi explains to KEXP, "During Al-Bara'em member Samir's recording of the demo in the early 1980s, a gospel choir happened to be just outside in the studio lobby while Samir was recording; when he stepped outside to take a break, he found that the choir were harmonizing to his melodies and was quite touched. He told them he's from the same place as Jesus and asked if they'd like to record their harmonies, which you can now hear over the end of 'Ishraq.'"
Read the full post on KEXP.org
Support the show: https://www.kexp.org/donate
See omnystudio.com/listener for privacy information.