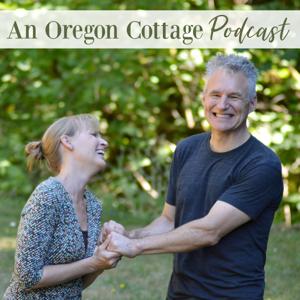 An Oregon Cottage Podcast: Simple Real Foods, Gardening & DIY
By Jami & Brian Boys
What's An Oregon Cottage Podcast: Simple Real Foods, Gardening & DIY about?
Join Jami Boys of the website An Oregon Cottage and her husband Brian (always a co-conspirator in DIY projects and videos) as they discuss cooking simple, real foods, growing food and flowers, and tackling easy home improvement and decor projects - the kind everyone can do. You'll hear the things that went well, as well as things that didn't go according to plan (that you just have to laugh about).
Never ones to get hung up on perfection or abilities, they believe everyone can make a house a home and live a simple handmade life. Whatever level you want to create things, whether it's full-throttle make everything from scratch or just dipping your toes into cooking or creating a warm home environment, you'll find something here you can use - and have fun doing it.