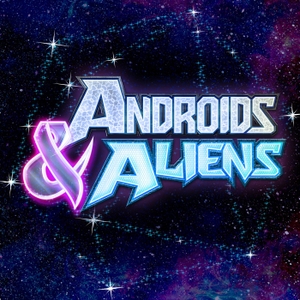 Androids & Aliens
By The Glass Cannon Network
What's Androids & Aliens about?
The creative team behind The Glass Cannon Podcast brings you an all new weekly adventure full of laughter, tears and six adults playing make believe.
Set in the distant future, five strangers find themselves caught in the middle of an interstellar mystery that threatens the very existence of the galaxy!
Join us every week as characters' fates lie in the hands of dice rolls and friendships are ruined over rules arguments.
As an official partner of Paizo, Inc., Androids & Aliens is an actual play podcast of the Starfinder Roleplaying Game Dead Suns Adventure Path.
Visit us on Patreon at http://www.patreon.com/glasscannon to unlock an exclusive Patrons-only podcast along with other rewards and check out http://www.glasscannonpodcast.com to join in on all the fun happening in #GCPNation!