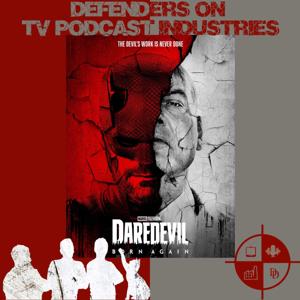 For our Moon Knight Wrap Up episode we are joined by Rey from Into The Knight THE Moon Knight podcast to chat about the Marvel Studios Assembled The Making of Moon Knight episode on Disney Plus.
Marvel's Assembled the Making of Moon Knight Details
Moon Knight Character created by: Doug Moench
Executive Producers - Kevin Feige, Louis D'Esposito, Victoria Alonso, Grant Curtis, Brad Winderbaum, Oscar Isaac, Mohamed Diab, Jeremy Slater
Head Writer: Jeremy Slater
Lead Directed By: Mohamed Diab
Moon Knight Bar With No Name Quiz results
During each podcast we asked a question about each episode in our Moon Knight Bar With No Name Quiz. You sent your answers in each week to [email protected] In this episode the listeners with the most correct answers were in with the chance of getting their hands on some Moon Knight Books. Here's the list of questions and the answers:
Question 1 - Episode 1 "The Goldfish Problem" Question: What cut steak does Steven Grant order and how does he like his steak cooked?
Answer: The Best Bit cooked good yeah very good. (Gets a center cut cooked well done)
Question 2 - Episode 2 "Summon The Suit" Question: What number container does Steven Grant explore to find out about a person named Marc Spector?
Answer: 043 (Beside the QR Code for Moon Knight Annual from 2019)
Question 3 - Episode 3 "The Friendly Type" Question: How many years does Khonshu turn back the night sky over Egypt to help Marc, Steven and Layla find the tomb of Ammit?
Answer: 2000 Years
Question 4 - Episode 4 "The Tomb" Question: In the vault of the imprisoned gods, how many Ushabtis or stone statues are seen in total, including Khonshu's Ushabti?
Answer: 10
Question 5 - Episode 5 "Asylum" Question: Steven prefers cricket, what is a "six" in cricket?
Answer: A "six" is a shot hit by a batsman where the ball goes over the boundary rope of the cricket pitch without touching the ground. It is worth six points.
Question 6 - Episode 6 "Gods and Monsters" Question: What car does Jake Lockley drive and what is th...