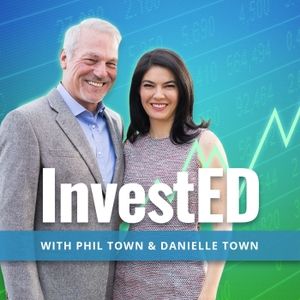 The Berkshire Hathaway Annual Shareholder Meeting took place on Saturday, May 1, featuring Warren Buffett and Charlie Munger. In this episode, Phil and Danielle discuss some of the major highlights from the meeting.
Munger took an aim at bitcoin and cryptocurrencies during the conglomerate's annual meeting on Saturday, stating "I think the whole damn development is disgusting and contrary to the interests of civilization."
Buffett and Munger also discussed potential tax hikes from the Biden administration, and expressed not being concerned about them. Buffett mentioned that some companies try to fear-monger by saying the tax rates will be passed through to customers.
"It's corporate fiction when they put out statements about the fact that it will be terrible for all of you people," Buffett said.
Buffett also stated that there is a lot more to investing than picking a budding or trending industry. Buffett warned newbie investors, and Phil and Danielle have always agreed with this take on smart investing. 
Listen to this InvestED podcast today to hear more highlights, and Phil and Danielle's takeaways on the topics discussed in the Berkshire Hathaway Annual Shareholder Meeting. 
Rule #1 has been built on the principles of a proven investing method used for the last 80 years by successful investors like Buffett. To invest the Rule #1 way means to "Never Lose Money," but what it means in practical terms is to invest with certainty. Certainty comes from this: buying a wonderful business at an attractive price. The word wonderful actually encompasses three out of four elements in the Four Ms: Meaning, Moat, Management, and Margin of Safety. Learn more about the Four Ms with this free guide: https://bit.ly/3tjv2ED
Learn more about your ad choices. Visit megaphone.fm/adchoices