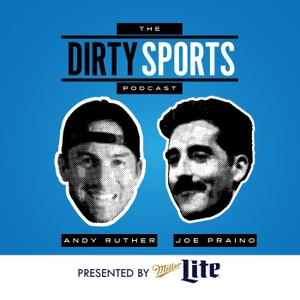 EPISODE 666: Bill O' Brien's Deal with the Devil is Over
10.08.2020 - By Dirty Sports
Andy and Joe open begin the show with a discussion about Bill O' Brien's firing and the Titans COVID outbreak. Next they talk NBA Finals and who deserves the MVP award. Then they discuss MLB playoffs and Dodgers vs Padres beef. They finish the show with DirtBall calls.
www.MillerLiteCantenna.com
www.GameTheoryPicks.com - Promo Code "NFL2020"
Subscribe on YouTube - www.youtube.com/DirtySports
Follow us on Instagram: www.instagram.com/thedirtysports/
Follow us on Twitter - www.twitter.com/thedirtysports
Follow Andy Ruther on IG - www.instagram.com/AndyRuther/
Follow Joe Praino on IG - www.instagram.com/JoePraino/