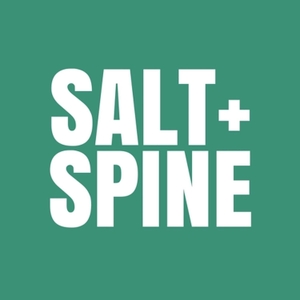 [BONUS] Loading Dock Talks: Zoe Adjonyoh on Ancestral Roots and Queer Intelligence
05.04.2021 - By Salt & Spine
HAVE A LISTEN: Loading Dock Talks is the new podcast hosted by Salt + Spine friend chef Preeti Mistry, where each week they talk with chefs, cookbook authors, and activists. Subscribe here.
ABOUT THIS EPISODE:
Preeti talks with Zoe Adjonyoh - chef, activist, and author - about connecting to her ancestral Ghanaian roots and building community through food, being a queer black woman in the industry, and about some of her favorite West African spices and ingredients.
For more from Zoe:
Her website
Her spices (and other fun things)
Her cookbook
Twitter: @ZoeAdjonyoh
Instagram: @zoeadjonyoh @ghanakitchen
Black Book: Website  |  Instagram
 
You can find Preeti:
Twitter |   Instagram  | Website
 
Produced by 
Copper & Heat
 See acast.com/privacy for privacy and opt-out information.