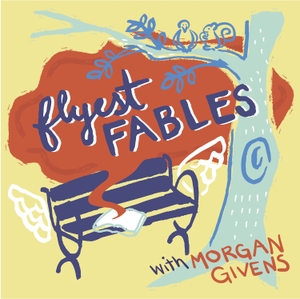 Bonus Episode 1 "The Heart That Shields Our Stories"
03.29.2019 - By Flyest Fables
The Queen of Stories struggles for direction, as she realizes the terrible danger the Gem Seekers pose to the Kingdom of Orleans.
Please tell your friends about Flyest Fables, and if you liked the show, please leave a review!
Flyest Fables was created, written, produced and narrated by me, Morgan Givens. @Optimus_Mo & @FlyestFables
Email: [email protected]
Learn more about me and find show transcriptions here: MorganGivens.com
Cover art by Gracie Canaan.