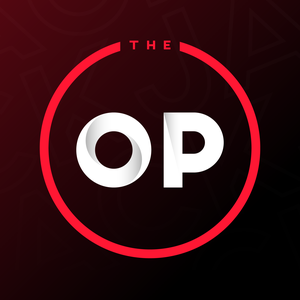 Four close man friends gather around to have really thin legs (but only from the front and it was because of the resolution or something).
This is the Official Podcast. Every Thursday. At 7pm EST. Or Every Wednesday at 7pm on audio. Links below.
GET A JOB OR FIND SOMEONE TO DO YOUR JOB:
https://www.ZIPRECRUITER.com/official
GET $20 OFF THE PERFECT PAIR OF JEANS RIGHT NOW:
use promo code 9991 in store or online (express.com)
GET A BONER FOR FREE (JUST $5 SHIPPING):
use promo code OFFICIAL at https://www.BLUECHEW.com/official
PATREON: https://www.patreon.com/theofficialpodcast
MERCH: https://teespring.com/stores/the-official-podcast
Topics:
00:01:50 - Charlie's Legs
00:14:00 - Charlie's Political Fallout
00:23:38 - ZipRecruiter *Ad*
00:25:19 - Incels
00:39:46 - Express Clothing *Ad*
00:41:33 - Area 51
00:49:46 - Blue Chew *Ad*
00:52:21 - Voicemails
01:07:26 - Andrew's Game Show?
01:08:59 - Things We Like Corner
01:19:11 - Belle Delphine
Hosts:
Jackson: https://twitter.com/zealotonpc
Andrew: https://twitter.com/huggbeestv
Charlie: https://twitter.com/moistcr1tikal
Kaya: https://twitter.com/kayaorsan
The Official Podcast:
SubReddit: https://reddit.com/r/theofficialpodcast
Google Play: https://play.google.com/music/m/Iv4af6j46ldkjja7vwnvljbyiw4?t=The_Official_Podcast
Google Podcasts: https://www.google.com/podcasts?feed=aHR0cHM6Ly9mZWVkcy5tZWdhcGhvbmUuZm0vVE9QNzc4NDYyNTk4MA%3D%3D
Soundcloud: https://soundcloud.com/theofficialpodcast
Spotify: https://open.spotify.com/show/6TXzjtMTEopiGjIsCfvv6W
iTunes: https://itunes.apple.com/au/podcast/the-official-podcast/id1186089636
Music by: https://soundcloud.com/inst1nctive
Learn more about your ad choices. Visit megaphone.fm/adchoices
---
This episode is sponsored by
· Anchor: The easiest way to make a podcast. https://anchor.fm/app