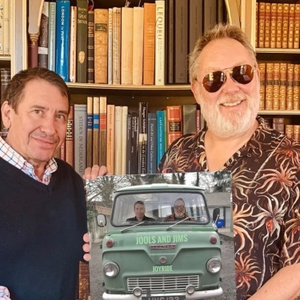 This week Jools and Jim take a ride with lyricist, musician and Squeeze frontman Chris Difford.
The Grammy-nominated and twice Ivor Novello winning songwriter recalls Jim calling bingo for Squeeze at the Royal Albert Hall, and Jools thinks back to a rather novel ashtray in Chris' teenage bedroom.
 
Friends for close to half a century, Chris and Jools look back on their start in the music industry, sharing anecdotes about hats, Chris' hotline to Audi, and the three revel in their shared passion for cars. Plus, a revelation about the conception of Up The Junction…
A Dig! Studios / Warner Music Entertainment podcast.
Produced by Molly Stewart.
 See acast.com/privacy for privacy and opt-out information.