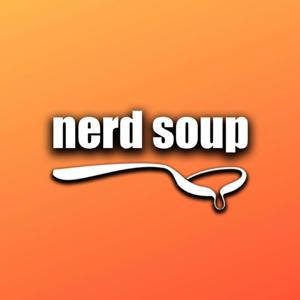 Visit https://bit.ly/storyblocksnerdsoup to sign up for a Storyblocks membership today
The Soup Gang reacts to CODA winning Best Picture at the 2022 Academy Awards, and other things. Plus, The Lost City knocks off The Batman at the US domestic box office, Marvel has plans to introduce a new cosmic hero to their cinematic universe & The Batman director Matt Reeves has released a deleted scene featuring Robert Pattinson's Batman & Barry Keoghan's Joker!
TOPICS:
00:00 - Introduction & Updates (Tournament News, Giveaway Winners & AoT Review)
02:38 - 2022 Oscars Recap
31:49 - US Weekend Box Office Breakdown
38:53 - Nova Series or Movie Coming to the MCU
43:09 - The Batman Deleted Scene
51:04 - FAN QUESTIONS!
FOLLOW US ON TWITTER, INSTAGRAM & FACEBOOK!
TWITTER! - twitter.com/NerdSoup
Aaron Twitter: @nerdsoupmonkey
Beau Twitter: @beausoup
Teddy Twitter: @TeddyNerdSoup
Nash Twitter: @AnthonyJQNash
Marissa Twitter: @purplegirlns
INSTAGRAM - www.instagram.com/nerdsoup
FACEBOOK! - www.facebook.com/NerdSoup
Visit our Patreon page here - patreon.com/nerdsoup