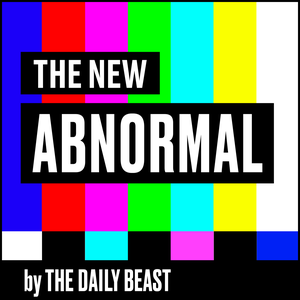 Dr. Scott Gottlieb, author of 'Uncontrolled Spread' and a member of Pfizer's Board of Directors, updates Molly Jong-Fast on the status of "COVID pills" and child-approved vaccinations in the works, Eric Boehlert, founder and editor of press run.media, calls out the media's obsession with Trump's voters and not Biden's, and The 19th editor Emily Ramshaw paints a grim picture of the "abortion tourism" set to ramp up in states around Texas.
If you haven't heard, every single week The New Abnormal does a special bonus episode for Beast Inside, the Daily Beast's membership program. where Sometimes we interview Senators like Cory Booker or the folks who explain our world in media like Jim Acosta or Soledad O'Brien. Sometimes we just have fun and talk to our favorite comedians and actors like Busy Phillips or Billy Eichner and sometimes its just discussing the fuckery. You can get all of our episodes in your favorite podcast app of choice by becoming a Beast Inside member where you'll support The Beast's fearless journalism. Plus! You'll also get full access to podcasts and articles. To become a member head to newabnormal.thedailybeast.com
 See acast.com/privacy for privacy and opt-out information.