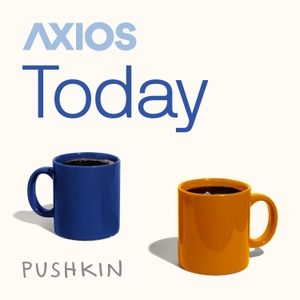 Cracking down on anti-vax influencers
09.30.2021 - By Axios Today
YouTube announced yesterday that it's cracking down on anti-vaccination information on the site, beyond content just related to the COVID vaccine. The platform has been a major source of misinformation about vaccines since well before the pandemic.
Plus, Congressional reconciliation, explained.
And, why President Biden rejected a meeting with the Palestinian president.
Guests: Axios' Margaret Harding McGill, Alayna Treene, and Barak Ravid.
Credits: Axios Today is produced in partnership with Pushkin Industries. The team includes Niala Boodhoo, Sara Kehaulani Goo, Dan Bobkoff, Alexandra Botti, Nuria Marquez Martinez, Sabeena Singhani, Alex Sugiura, and Michael Hanf. Music is composed by Evan Viola. You can reach us at [email protected] You can text questions, comments and story ideas to Niala as a text or voice memo to 202-918-4893.
Learn more about your ad choices. Visit megaphone.fm/adchoices