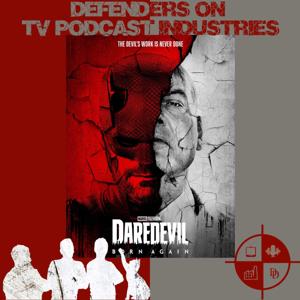 We are back in the cinema for Doctor Strange In The Multiverse of Madness starring Benedict Cumberbatch, Elizabeth Olsen and Xochitl Gomez. We chat about every moment in spoiler filled detail in our latest podcast.
Synopsis for our Doctor Strange In The Multiverse of Madness Movie Review
Directed by: Sam Raimi
Written by: Michael Waldron
Based on characters by - Steve Ditko and Stan Lee
Chased by a demon in the space between universes while searching for the Book of Vishanti, America Chavez has a power that the demon wants. Both Chavez and Defender Strange are unable to escape. With Chavez captured by the demon, and with Strange injured and weakened, she will die if her power is extracted from her by the demon. Seeing no alternative, Defender Strange's only option is to take the power himself, killing Chavez. But Strange is killed and Chavez accidentally creates a portal with her power that transports her and Strange's corpse to Earth-616, where Doctor Stephen Strange and the Sorcerer Supreme, Wong, rescue Chavez from a rune studded octopus demon.
Recognizing the runes on the demon, Strange consults Wanda Maximoff for help, but he realizes that she is responsible for the attacks. After acquiring the Darkhold and becoming the Scarlet Witch, Maximoff believes that controlling Chavez's powers will allow her to reunite with her children Billy and Tommy, taken from another universe, after she lost them in Westview.
Strange refuses to surrender Chavez to Wanda, and she unleashes the Scarlet Witch against Kamar-Taj, killing many sorcerers. As she hunts Chavez in the ruins of Kamar-Taj, Chavez with no control of her power once again accidentally transports herself and Strange to Earth-838. Wanda uses the Darkhold to pursue Strange and Chavez by "dream-walking". She takes control of her Earth-838 counterpart, but is thwarted by a surviving sorceress in Kamar Taj who sacrifices herself to destroy the Darkhold and break the dream-walk. Enraged, Maximoff forces Wong to lead her to Mount Wundagore, a forbidden ancient ruin, to reestablish the dream-walk.
While searching for help and trying to stop the Scarlet Witch, Doctor Strange realises his counterparts in other universes have taken many different trajectories, but in each one he realises that his feelings for Christine Palmer have been the same. As Stephen, America and Christine escape Earth-838, their hope to retrieve the Book of Vishanti is crushed as Wanda destroys it. She takes over Chavez's mind, using her powers to send the others to an incursion-destroyed universe. Back in Earth-616, at Mount Wundagore, Maximoff begins the spell to take Chavez's powers.
In the incursion destroyed universe, Strange uses its Darkhold to dream-walk in the corpse of the deceased Defender Strange back on Earth-616. With Wong's help, Strange saves Chavez from Wanda. Encouraging her to use her abilities, Chavez transports Wanda to Earth-838, where she sees Billy and Tommy recoil from her in fear while crying for their real mother. Wanda relents and uses her powers to bring down Mount Wundagore, destroying all copies of the Darkhold throughout the multiverse and apparently sacrificing herself in the process. With the threat of the Scarlet Witch gone, Chavez begins training at Kamar-Taj and Doctor Strange's use of the Darkhold has unintended consequences.
In a mid-credits scene,