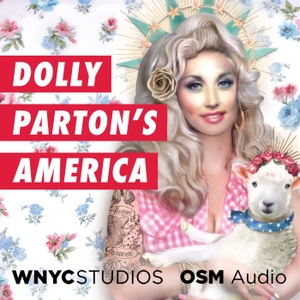 Dolly Parton's America
By WNYC Studios & OSM Audio
What's Dolly Parton's America about?
In this intensely divided moment, one of the few things everyone still seems to agree on is Dolly Parton—but why? That simple question leads to a deeply personal, historical, and musical rethinking of one of America's great icons. Join us for a 9-episode journey into the Dollyverse.
Hosted by Jad Abumrad, creator of Radiolab and More Perfect.
Dolly Parton's America is co-produced by WNYC Studios, home to great podcasts like Snap Judgement, Death, Sex & Money, and Nancy.