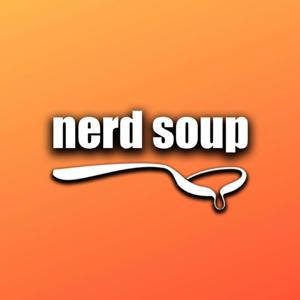 Go to https://NordVPN.com/nerdsoup to get a 2-year plan at a huge discount plus 1 month free. It's risk free with Nord's 30 day money-back guarantee!
The Soup Gang discusses the recent announcement that DUNE Part 2 will be released in October, 2023. Plus, DUNE opens strong at the US Box Office, Uncharted & Cowboy Bebop release new trailers & Eternals opens to mixed reviews from critics!
TOPICS:
07:42 - DUNE Part 2 is Coming
16:30 - Lightyear Official Trailer (Buzz Lightyear Movie)
19:43 - US Weekend Box Office
23:08 - Eternals Opens to Mixed Reviews
26:24 - Uncharted Trailer Reaction
30:06 - Cowboy Bebop Trailer
36:05 - Fan Questions!
Listen to episodes of 'The Nerd Soup Podcast' at nerdsouppodcast.buzzsprout.com
FOLLOW US ON TWITTER, INSTAGRAM & FACEBOOK!
TWITTER! - twitter.com/NerdSoup
Aaron Twitter: @nerdsoupmonkey
Beau Twitter: @beausoup
Teddy Twitter: @TeddyNerdSoup
Nash Twitter: @AnthonyJQNash
Marissa Twitter: @purplegirlns
INSTAGRAM - www.instagram.com/nerdsoup
FACEBOOK! - www.facebook.com/NerdSoup
Visit our Patreon page here - patreon.com/nerdsoup