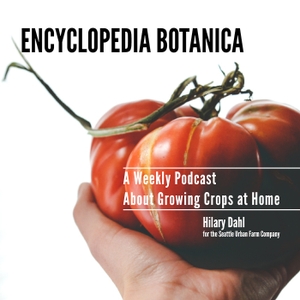 Encyclopedia Botanica
By Hilary Dahl for Seattle Urban Farm Co.
What's Encyclopedia Botanica about?
Welcome to our weekly gardening podcast, Encyclopedia Botanica! We will be sharing timely gardening tips and topics in a short 10 minute-ish weekly podcast. The content will also be available in a text transcript accompanying the audio on our blog.