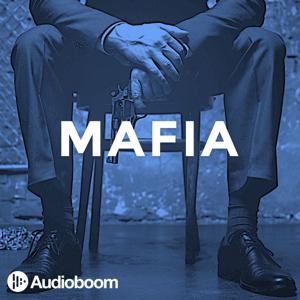 S3 Ep13: Bonus 05: Inside the Safes
01.22.2020 - By Mafia
Gangsters Walter Scheib and Frank Hoffman owned one of the most successful speakeasies during the prohibition. But Hoffman disappeared in the 1940s, leaving behind 2 iron safes . . . and what was inside would pull a local family into a murder mystery.
Our Sponsor for this episode is:
Purple (text MAFIA to 84-888)
Mafia's theme is "Spellbound Hell" by Damiano Baldoni. Music in this episode is "Misery" by Damiano Baldoni; "Rollin at 5," "Heart of the Beast," "On the Ground," and "I Knew a Guy," by Kevin MacLeod; "Oxygen Garden" by Chris Zabriskie; "Imminence" and "Dark Alleys" by Kai Engel; and "Angst" by Xenojam.
Sound Effects from freesound.org by carloscarty,  kfosse13 , InspectorJ, tim.kahn, stereostereo, onteca,  jorickhoofd,  PeteBarry, constructabeat, Sandermotions, Suncord_Audiolab, and sound_ims. Additional sound effects from freesfx.co.uk. Licensed under Creative Commons: By Attribution 3.0 License.