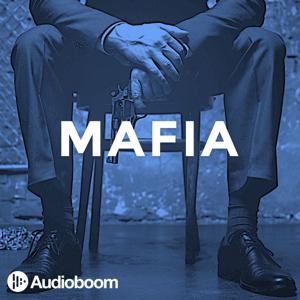 S2 Ep12: Joe Massino (Part 2)
09.12.2018 - By Mafia
In the 1980s and 1990s, four of the bosses of the five families had been taken down by the FBI. But one family, the Bonnanos, remained untouched. But after years of the FBI being unable to catch Joe Massino in anything, they had finally bagged his right-hand man, Sal Vitale. And finally were given the edge they had been looking for. 
Our sponsors for this episode are [LightStream](https://www.lightstream.com/mafia), [Hims](https://www.forhims.com/mafia) and [Indochino](https://www.indochino.com/) CODE: MAFIA.
Mafia's theme is "Spellbound Hell" by [Damiano Baldoni](http://damianobaldoni.altervista.org/index.php/en/). Music in this episode is "Misery" by Damiano Baldoni; "There Are Many Different Kinds of Love" and "The Theatrical Poster for Poltergeist III" by [Chris Zabriskie](http://freemusicarchive.org/music/Chris_Zabriskie/); "I'm Not Dreaming (Instrumental Version)" by [Josh Woodward](http://freemusicarchive.org/music/Josh_Woodward/); "Gagool" by [Kevin MacLeod](https://incompetech.com/).
Licensed under Creative Commons: [By Attribution 3.0 License](https://creativecommons.org/licenses/by/3.0/).