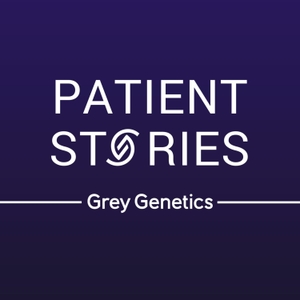 When Missy Zolecki learned that she had a family history of Fragile X syndrome (FXS), she sought out carrier testing, thinking that she and her fiancé would not have children if she learned she was at risk for having a child with FXS. Fast forward 21 years later, Missy and her husband have been married 21 years and have three children, the oldest of whom is 18 years old and has Fragile X syndrome. Missy discusses how her religious faith influenced her decision making process around the option of IVF and Preimplantation Genetic Diagnosis (PGD), available only under a research protocol in 2000. She shares how she moved from anger at medical errors to appreciating the people and the opportunities that her son's diagnosis of FXS has brought into her life. Missy explains how an accurate diagnosis of Fragile X—the leading genetic cause of autism—can be incredibly helpful in providing optimal care and education for children with Fragile X. She also shares her passion for women being offered preconceptual carrier testing for Fragile X for women, giving them choices and allowing them to make informed decisions.
Links and Resources
National Fragile X Foundation (NFXF)
Connect with the National Fragile X Foundation on Social Media:
NFXF on Twitter: @nfxfoundation
NFXF on Instagram: @nfxfoundation
NFXF on Facebook
NFXF on YouTube
Other Related Resources
CDC recommendations and guidelines related to diagnosis and evaluation of ASD
The CDC on Fragile X
Check out other Patient Stories podcast episodes.
Read other Patient Stories on the Grey Genetics Patient Stories Page
Do you want to support Patient Stories?
You can now make a donation online!
Want to support Patient Stories in a non-monetary way? Leave us a review on iTunes, or share your favorite episodes on Social Media.
Patient Stories on Twitter: @GreyGeneticsPod
Patient Stories on Instagram: @patientstoriespodcast
Are you looking for genetic counseling?
Patient Stories is sponsored by Grey Genetics, an independent telehealth genetic counseling and consulting company. Book an appointment with a genetic counselor specialized in your area of concern. All genetic counseling appointments take place over secure, HIPAA-compliant video-conferencing or by phone.
Looking for some guidance but not ready to book a genetic counseling appointment? You can also check out our new review services here.