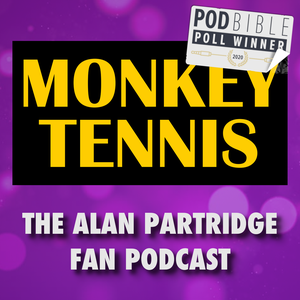 We talk milk marketing, Stabb's cabs, and keep a keen eye on Rosa the cleaner this week; whilst joining Alan on the briefest of jogs and rehashing some old (school) ground. Riddle us that, you nutters!
GET IN TOUCH: twitter.com/ThePartridgePod • facebook.com/ThePartridgePod • instagram.com/MonkeyTennisPod • [email protected] • MT Hotline: 07923 600 017 
If you're enjoying the show make sure you SUBSCRIBE to get new episodes straight away, and please drop us a RATING & REVIEW on Apple Podcasts. 
You can support the podcast by donating us the price of a coffee here: ko-fi.com/monkeytennis - very thank you!
 See acast.com/privacy for privacy and opt-out information.