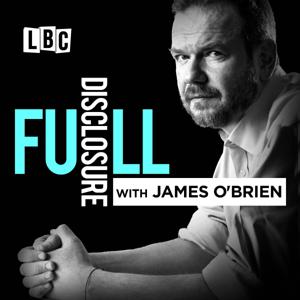 Full Disclosure with James O'Brien
By Global
What's Full Disclosure with James O'Brien about?
Award-winning LBC presenter and best-selling author James O'Brien hosts a series of compelling conversations with fascinating people. These are revealing interviews with people who rarely give in-depth interviews, be it from politics, entertainment or news. Subscribe to get a new episode every Friday.
To listen to the latest episode of Full Disclosure on Alexa, just say "Alexa ask Global Player to play Full Disclosure."