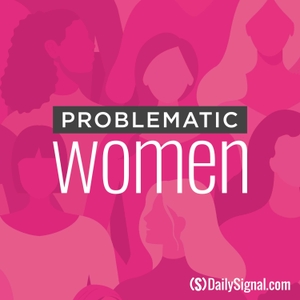 Legal experts have described the late Supreme Court Justice Ruth Bader Ginsburg as "a lioness of the law."
Ginsburg died last Friday at 87 after serving on the Supreme Court for 27 years. President Donald Trump has said he will nominate her replacement this Saturday from a short list of five female candidates. 
Elizabeth Slattery, senior legal fellow and deputy director of the Pacific Legal Foundation's Center for the Separation of Powers, joins "Problematic Women" to break down Ginsburg's legacy and share what is known about the women being considering by the president for the open seat on the high court.
Plus, many millennials aren't getting married, and researchers are trying to understand why. We discuss dating and marriage trends among young people with the help of our colleague, Philip Reynolds. And as always, we'll be crowning our "Problematic Woman of the Week."
Enjoy the show! See acast.com/privacy for privacy and opt-out information.