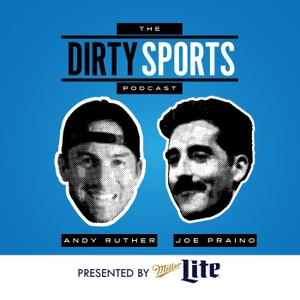 EPISODE 546: Go Home Dak, You're Drunk
08.13.2019 - By Dirty Sports
Joe and Andy open the show with a lengthy discussion about Dak Prescott's contract demands. Next they discuss the latest on the Antonio Brown saga. Then they talk Aristides Aquino explosion onto the MLB scene and Ruther discusses the "Screw Ball" Netflix documentary. They finish the show with an extended version of DirtBall calls.
www.patreon.com/dirtysports
Seat Geek - Promo Code "Dirty"
Subscribe on YouTube - www.youtube.com/DirtySports
Follow us on Instagram: www.instagram.com/thedirtysports/
Follow us on Twitter - twitter.com/thedirtysports
Follow Andy Ruther on IG - www.instagram.com/AndyRuther/
Follow Joe Praino on IG - www.instagram.com/JoePraino/