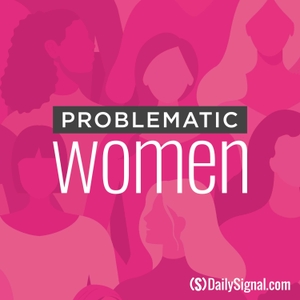 Here's What We Can Expect From a Biden Administration
01.21.2021 - By Problematic Women
Joe Biden became the 46th president of the United States Wednesday. Eager to implement his agenda, Biden signed a number of executive orders after he was sworn into office, beginning the process of undoing former President Donald Trump's legacy. 
Jessica Anderson, director of Heritage Action for America, joins the show to share her reactions to Biden's inaugural address, and her insight on what policies we can expect from a Biden administration. Plus, we welcome our colleague Helena Richardson, director of The Heritage Foundation intern program, to the show to discuss an exciting new way for high school and college students to get involved in public policy.  And as always, we'll be crowning our "problematic woman of the week!"
Read Jessica Anderson's article here.
And find out how you can register for the March for Life here.  
Learn more about The Academy here. 
Enjoy the show!
See acast.com/privacy for privacy and opt-out information.