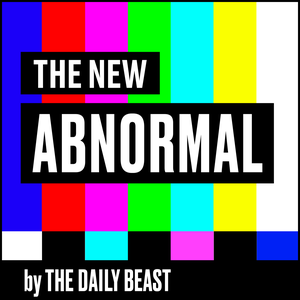 Here's Why Joe Manchin Is Always Dumping on Other Democrats
09.10.2021 - By The New Abnormal
What the hell is Joe Manchin doing?! Max Rose, who served in Afghanistan and won a term in Congress as a Democrat representing a red district in Staten Island and Brooklyn, explains where Manchin is coming from given that "there's not another Democrat who could win that seat"—and without it Mitch McConnell is running the Senate. Then Molly has a great talk with American Crime Story: Impeachment producer Sarah Burgess about "a really profound story about power dynamics and what emotions can lead us to," whether anything's really changed since what boiled down to "an incredibly uncomfortable story about basically a sexual coercion" with Paula Jones, and looks back on "the cheap attacks on (Monica Lewinsky) from older women who are quote unquote feminist that were just beyond the pale." And finally, Molly talks with Arizona Secretary of State and candidate for governor Katie Hobbs about Arizona's insane cyber ninja election audit.
If you haven't heard, every single week The New Abnormal does a special bonus episode for Beast Inside, the Daily Beast's membership program. where Sometimes we interview Senators like Cory Booker or the folks who explain our world in media like Jim Acosta or Soledad O'Brien. Sometimes we just have fun and talk to our favorite comedians and actors like Busy Phillips or Billy Eichner and sometimes its just discussing the fuckery. You can get all of our episodes in your favorite podcast app of choice by becoming a Beast Inside member where you'll support The Beast's fearless journalism. Plus! You'll also get full access to podcasts and articles. To become a member head to newabnormal.thedailybeast.com
 See acast.com/privacy for privacy and opt-out information.