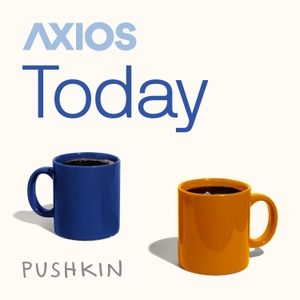 How the pandemic changed kids' learning
09.14.2021 - By Axios Today
The number of COVID cases in kids has skyrocketed with the Delta variant. For the week ending September 9th, children made up 28.9% of reported weekly cases, according to the American Academy of Pediatrics.
But contracting Covid is far from the only risk for young people during this pandemic. With the new school year upon us, and more data coming out all the time, we're looking over the next few days at some of the ways covid has affected kids: from language development to mental health from toddlers to teens.
Plus, the group trying to get more Black Democrats elected to Washington.
And, getting to the bottom of hate crimes data.
Guests: Elizabeth Spencer Norton, assistant professor of Communication Sciences and Disorders at Northwestern University and Axios' Alexi McCammond and Worth Sparkman.
Credits: Axios Today is produced in partnership with Pushkin Industries. The team includes Niala Boodhoo, Sara Kehaulani Goo, Dan Bobkoff, Alexandra Botti, Nuria Marquez Martinez, Sabeena Singhani, Lydia McMullen-Laird, Michael Hanf and Alex Sugiura. Music is composed by Evan Viola. You can reach us at [email protected] You can text questions, comments and story ideas to Niala as a text or voice memo to 202-918-4893.
Learn more about your ad choices. Visit megaphone.fm/adchoices