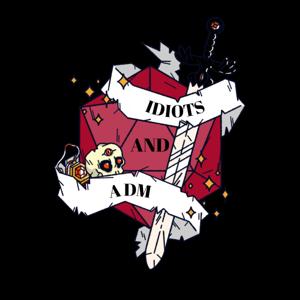 Idiots and a DM | A Dungeon And Dragons Podcast
By Brian Whiting
What's Idiots and a DM | A Dungeon And Dragons Podcast about?
Join in on the fun of some idiots playing with their DM causing chaos and moments of face palms as they go.
Be ready for some explicit content when things get chaotic, random moments of wtf, and occasional times of players actually thinking straight only to fail still. Get ready for some fun to be had in our journey of showing how new players play and how old players think "What the hell did I get myself into?!" in Idiots and a DM.
Idiots and a DM is an actual play D&D podcast