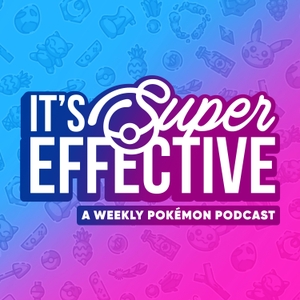 It's Super Effective: A Pokemon Podcast
By PKMNcast.com
What's It's Super Effective: A Pokemon Podcast about?
It's Super Effective is a Pokémon podcast that covers the Pokémon anime, the Pokémon movies, the video games (such as Pokémon Sun & Pokémon Moon), competitive Pokémon battling, the Pokémon TCG, Pokémon GO and more!
It's Super Effective is an award-winning podcast, and the #1 most downloaded Pokémon podcast on the web. PKMNcast.com is dedicated to not only bringing exclusive, creative Pokémon content on the internet. To top that off, ISE is dedicated to bringing you weekly laughs and the best coverage of EVERYTHING Pokémon.
For more information, visit: www.pkmncast.com #pokemon #pokemongo #pokemonxy #pokemonz #pokemonsun #pokemonmoon #pkmn