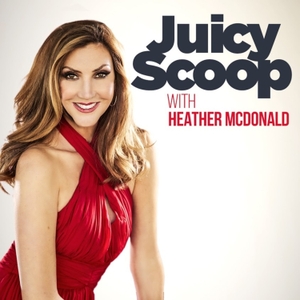 Comedian Jo Koy's shares his book "Mixed Plate". He tells us about his struggles and triumphs as today's top International touring Comedian. In today's episode, get ready to laugh and be inspired. Jo never gave up his dream. Even when Jo had proven his success as a comic, Netflix still passed on his special. Heather and Jo share about their sons and what it is like to be a teenager of a comedian who often talks about them on stage. The Talk has extended their hiatus as more emerges about Sharon Osborne's past behavior. Sharon shares her side on Entertainment Tonight. The Bachelor really did deliver  most shocking after the rose ever! Real Housewives of Dallas finally gets interesting with D'Andra's inheritance controversy and more hot topics.
SPONSORS and DEALS:
TryNOM.com/juicy
Perduefarms.com/JUICY
American-Giant.com Promo Code "JUICY" for 15% off
KiwiCo.com promo code JUICY
WWW.beautyblender.com promo code JUICY for 20%
Ziprecruiter.com/juicy
SleepNumber.com/Juicy
Apartments.com
Betterhelp.com/Heather
Support the show: https://www.patreon.com/juicyscoop
See omnystudio.com/listener for privacy information.