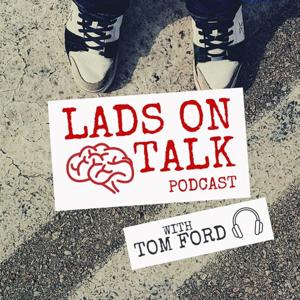 Lads on talk podcast
By Thomas Ford
What's Lads on talk podcast about?
This podcast is all about helping men to open up on everyday struggles.
Men's mental health is a very serious matter in the uk and we all need to do something about it now!
We will be touching on all types of things in this podcast from putting on a brave face to that feeling of not wanting to get out of bed in the morning.
So come with me on this journey and like I always say if I can help one man with his troubles and he can help another man then we're winning!!