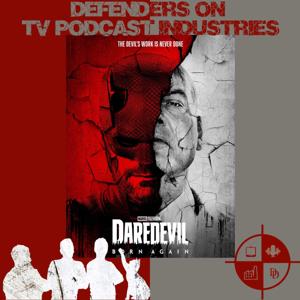 Welcome back fellow Defenders we're chatting about Marvel's Loki Episode 1 "Glorious Purpose" which arrived on June 9th 2021. We learn all about the Time Variance Authority as Loki diverges from his destiny and messes with the timeline.
Loki Episode 1 "Glorious Purpose" Synopsis
Episode Written by: Michael Waldron
Episode Directed By: Kate Herron
Following his battle with the Avengers in New York, Loki, God of Mischief was captured and awaiting transport back to Asgard to be punished for his crimes. But, in their search for the infinity stones to defeat Thanos in the future, the Avengers travelled back to 2012 to retrieve the Tesseract.
Fortunately for Loki, during the time heist the Tesseract was dropped at his feet allowing him to escape. Unfortunately this change in destiny altered the "sacred timeline" drawing the attention of the Time Variance Authority. Loki is captured by TVA Hunter B-15 and put on trial for his crimes in front of Juge Ravonna Renslayer.
Meanwhile TVA employee Mobius M. Mobius is investigating a series of murders in the timeline of other TVA agents. He saves Loki from his trial and explains the work of the Time Variance Authority is to uphold the events deemed sacred by three interdimensional beings known as the Timekeepers. As Loki diverged from this timeline he's now a variant of the original Loki.
Mobius needs Loki's help to capture the murderer as he believes it's another Loki variant travelling through time. If Loki helps end the threat a meeting with the Timekeepers is on the table.
Loki Season 1 Cast
* Loki Laufeyson played by Tom Hiddleston* Mobius M. Mobius played by Owen Wilson* Hunter B15 played by Wunmi Mosaku* Juge Ravonna Renslayer played by Gugu Mbatha-Raw* Casey The Paperwork Clerk played by Jon Levin
A Return to Defending
As we are returning to the Marvel TV universe we are using the format of our former Marvel podcast, Defenders TV Podcast. We discuss:
- Our Top 5 Points (or Variants) of the episode
- Whether we each Defend the episode or not
- Notes, Quotes and comic references
The Loki Pub Quiz
During each podcast we'll ask a question about each episode in our Loki Pub Quiz. You can send in your answers each week to [email protected] At the end of the six episode series the listeners with the most correct answers will be in with the chance of getting their hands on some Loki goodies.