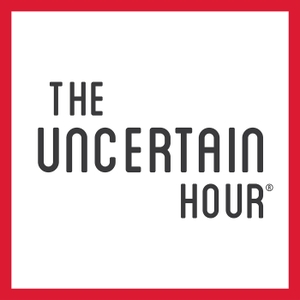 Meet Ruth Desmond, a concerned citizen who changed the face of food regulation
10.27.2017 - By The Uncertain Hour
Reining in federal regulation has been on lawmakers minds for decades. President Donald Trump and Republicans in Congress are just the latest to promise economic growth through deregulation.
But how did we become a regulatory state in the first place? On this season of "The Uncertain Hour," we traced it back to Ruth Desmond, a D.C.-area homemaker turned powerful consumer activist. By the 1970s she was the so-called Peanut Butter Grandma, the Terror of Washington who "spit in the corporate eye."
Desmond died in 1988, but we spoke with her daughter, Janet Swauger. Swauger was close with her mother, and at 76, she still lives in the Arlington, Virginia, house where she grew up.
"My father always said he'd know that Mother was ready to do him in if she served him a meal out of a box," Swauger told us, sitting in her mother's old kitchen.
And that was only kind of a joke. Desmond saw food and cooking as matters of life and death, and she took health seriously. Her husband and Swauger's father, Gordon, was diagnosed with bladder cancer in 1955. He was young, in his 40s.
He was in and out of the hospital for surgery. Before one surgery, Swauger remembers the doctors talking about the general anesthesia they were going to use when Desmond intervened.
Desmond explained her husband had a bad reaction to anesthesia in a previous surgery — his heart stopped — and she requested a spinal block instead. The doctors ignored her.
"So she actually rode the gurney into the surgical room, laying across his body," Swauger said. "That's the kind of person she was, she was determined. … That was how she looked at everything."
Including food. Surgery got most of the cancer, but Desmond started reading up on carcinogens in food, and the effects of additives and pesticide residue.
She found studies that linked new chemical additives to cancer in lab animals. Desmond started wondering how safe the food in her kitchen was. More importantly, she wondered who was supposed to be in charge of f...