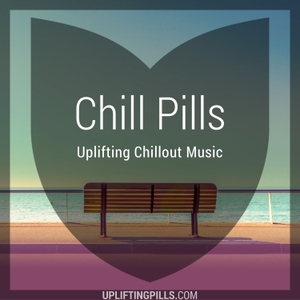 We are all painters
Holding a color palette
Conceiving a painting
It's how we mix the colors
Depending on our imagination
Whether we paint happiness
Or scenes of saddened gray
Situations yield the paintings
Sometimes splashing all colors
Or else black colors gloom
Universe has mostly dark energy
Yet, we have found our colors
To paint our abode, we inhabit
No matter, colors of joy and sorrow
We celebrate all colors
We are all painters, wielding the brush
To create new colors of hope
- Colors by Amitav Radiance
Making this mix was a labor of love. If you feel like showing your appreciation, buy me a cup of a coffee. You can also share this with your friends, rate it or leave a review. Thank you.
Tracklist
00:00
Groove Chiller ― Dawn (Polished Mix) (Edit)
04:02
Martin Liege ― Time To Chill
06:55
Luminous ― Forever
11:28
Martin Liege ― Morning Coffee (Original Mix)
15:15
The American Dollar ― Oracle (Ambient) (Edit)
16:57
Strehlow ― Cold Beach
18:57
sleepy fish x Philanthrope x mommy ― morning rises
21:21
Cristina Camacho ― Wicked Game
25:05
Raff feat. Gushi ― Pride (In The Name Of Love)
28:55
Asian Chill Art ― Shengapur (Chilled Asia Mix)
33:47
The Buddha Lounge Ensemble ― My Immortal (Edit)
36:29
Hazy Year, C4C ― Melted
38:15
Katie Melua ― No Fear Of Heights
40:42
Syntheticsax ― Goodbye Summer
44:01
Misha Mishenko ― Scent of a Holiday
47:15
City Girl ― on the train somewhere between my apartment and you
50:03
Tycho ― A Walk
54:57
Olan Mill ― Postponed Mindfulness
55:22
4lienetic ― Mistakes (Rework)