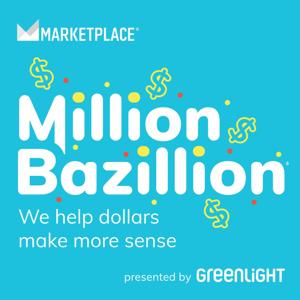 Calling all Bazillionaires! Jed, Bridget and the gang are back for brand-new episodes of "Million Bazillion"! This season, we're answering one tough money question each week from real kids! Questions like "How is money made?" "Why are women's clothes sometimes more expensive than men's?" "How do banks work, anyway?"
And for season two, we're putting out a bonus email newsletter for kids and their grownups. Each week you'll get a tip sheet, episode extras, and cool comics all about that episode's big question. Sign up at Marketplace.org/bonus.
The fun starts June 22. Here's a sneak peek.