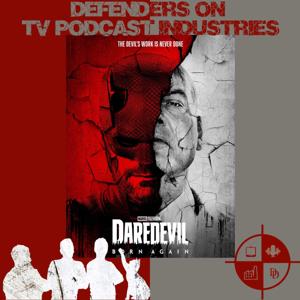 The time has come we're discussing the season/series finale with Moon Knight Episode 6 God And Monsters. A great wrap up to one of the best Marvel TV shows so far.
Moon Knight Episode 6 "Gods and Monsters" Synopsis
Moon Knight Character created by: Doug Moench
Executive Producers - Kevin Feige, Louis D'Esposito, Victoria Alonso, Grant Curtis, Brad Winderbaum, Oscar Isaac, Mohamed Diab, Jeremy Slater
Head Writer: Jeremy Slater
Story Written by: Jeremy Slater and Danielle Iman
Teleplay Written by: Jeremy Slater, Peter Cameron and Sabir Pirzada
Episode Directed By: Mohamed Diab
Arthur Harrow leaves the tomb of Alexander the Great to release Ammit and her judgement on the world. He is followed from the Tomb by Layla. At a checkpoint on the road to Cairo, Layla looks to kill Harrow. But she is warned by Taweret, who has inhabited the body of a dead soldier, that his power is too great and she must release Khonshu so he can revive Marc Spector.
At the great pyramid, Harrow uses Ammit's power to slaughter the other Egyptian gods' avatars before releasing Ammit, who chooses him to be her new avatar. At the same time Layla finds Khonshu's ushabti and releases him. In the vault Layla refuses to become Khonshu's new avatar, so he confronts Ammit alone but is overpowered.
Spiritually elsewhere, Marc chooses to return from the Field of Reeds to the Duat to rescue Steven. With Taweret's help, they escape through the Gates of Osiris and awaken back in their body. Khonshu senses their return and bonds with them, healing their body and restoring their powers as Moon Knight. Layla discovers from Osiris' dying Avatar that Ammit can be defeated if Ammit can be bound into a mortal body, so she temporarily bonds with Taweret.
Meanwhile, Harrow,