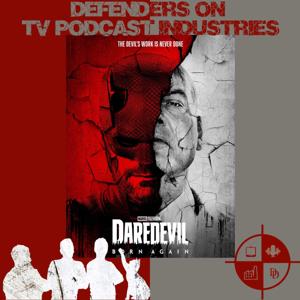 We're finally discussing Marvel's Moon Knight Episode 1 on Disney Plus. We are introduced to a whole new corner of the MCU and discuss it all in spoiler filled detail.
Moon Knight Episode 1 Synopsis
Moon Knight Character created by: Doug Moench
Executive Producers - Kevin Feige, Louis D'Esposito, Victoria Alonso, Grant Curtis, Brad Winderbaum, Oscar Isaac, Mohamed Diab, Jeremy Slater
Head Writer: Jeremy Slater
Episode Written by: Jeremy Slater
Episode Directed By: Mohamed Diab
Steven Grant is a mild mannered gift shoppist at the British Museum's Egyptology section, he takes the bus to work and generally arrives late; he enjoys the company of the living statue, and lives alone with his fish, Gus the one fin wonder in his apartment in central London. But things are not what they seem! Why does he wear ankle restraints to bed? A potential red flag if he were dating, but wait he has a date arranged with the attractive tour guide at work…he just doesn't know how that came about! And why, oh why does JB the security guard at the museum keep getting his name wrong?
His parallel worlds are about to get out of hand for Steven when he awakes to what should be a Friday to find himself on an Alpine field in Germany, a Scarab Beetle trinket in his hand, a voice ringing out in his head stating "the idiot is in control" and armed guards firing from the Alpine Schloss. Running to the local village for safety he encounters Arthur Harrow who is weighing the lives of volunteers from the village and passing judgment in the name of Egyptian God Ammit. Artur singles out Steven, but despite the blood on his hands, a revolver in his hand, the many dead bodies, the numerous crashed cars and being at the wheel of the Buddy Cupcake van, Steven doesn't really know how he escaped the pursuing guards from that village! But with a jolt he wakes up in his bed, in his apartment and starts to get ready for work believing it was all just a dream.
But things are about to get stranger as it's actually Sunday, his fish Gus now has two fins, he's missed his date and back at his flat he finds a cell phone and locker key hidden in his apartment. As he tries to comprehend what's going on, he investigates a noise in his flat, but finds nothing until his reflection in the mirror,