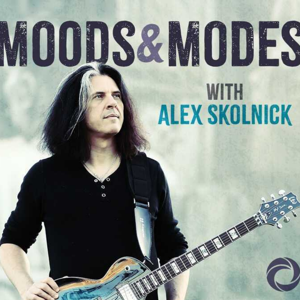 More Les: Further Adventures in Mahwah
07.08.2022 - By Moods & Modes
In this episode, Alex continues the journey into the life of Les Paul, from his close relationship with Django Reinhardt to the time he performed for Eisenhower and Nixon at the White House and demonstrated the Les Paulverizer; his love-hate relationship with the SG, and so much more. You'll hear a fantastic story about the time that Les went to see Eddie Van Halen perform, and the moving eulogy that Mahwah Mayor Jim Wysocki wrote for Les's funeral.
Les Paul was best known as a skilled guitarist, and as one of the most important figures in the development of modern electric instruments and recording techniques. He was a pioneer in the development of the solid-body electric guitar (the Gibson Les Paul, which he helped design, is one of the most famous and enduring models), multitrack recording, and various reverb and echo effects.
From the episodes: Les Paul in Mahwah Exhibit Jim Wysocki Benny Goodman, The Neurotic Guitarist  Ron "Bumblefoot" Thal
Moods & Modes is presented by Osiris Media. Hosted and Produced by Alex Skolnick. Osiris Production by Kirsten Cluthe and Matt Dwyer. Editing and mixing by Matt Dwyer. Music by Alex Skolnick. Artwork by Mark Dowd. If you like what you hear, please subscribe, rate, and review!
Hosted on Acast. See acast.com/privacy for more information.