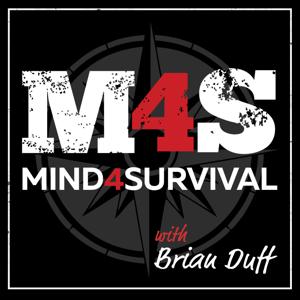 With hurricane season headed our way, I wanted to share some hurricane preparedness tips to help you get ready ahead of time. Many of these tips apply to any severe storm.
We see the same stories of hurricanes and major storms repeat themselves time and time again. Despite the loss of life and massive damage that hurricanes cause every year, people continue to be caught unprepared. The tragedy of this is that preparing for hurricanes isn't that difficult. As any preparedness-minded person will tell you, successfully preparing for a hurricane or major storm takes some time, effort, and forethought.
Before we get started with these hurricane preparedness tips, I want to urge those of you who are in the path of a hurricane to please take it seriously, play it safe, and avoid becoming a statistic.
Hurricane Preparedness Tips: Before the Storm
Most of the work for getting prepped for an impending hurricane or tropical storm happens long before landfall. Some things can be done well in advance if you live in hurricane country, while others need to be done shortly before the storm.
And you'll notice that many of these preps apply to a wide variety of emergencies, so the general preparedness you already have in place will provide you with a firm foundation (without the need to go out and fight the crowds for that last case of bottled water.)
Stay informed
Start by keeping an eye on the news. When you see a storm forming that may impact you, increase your level of awareness about the weather. Pay attention to the weather apps on your phone, check the National Weather Service at weather.gov, and keeping tabs on the forecasts for your area. Remember, weather.com is an entertainment money-making website when checking the news, and weather.gov is there to pass on weather information. Learn more about weather preparedness here.
When staying informed about tropical storms and hurricanes, make sure you understand the differences between weather advisories, watches, and warnings.
Advisories are issued when conditions are expected to cause substantial, potentially dangerous problems. If people use caution, these conditions should not be deadly.
Watches are issued when a hurricane or tropical storm may occur within 48-hours. When a watch is issued, it's time to double-check your preparations, make sure your vehicle is fully fueled, and start getting ready things in case you need to get out of dodge.
Warnings are issued when a hurricane, tropical storm is likely to occur within 36-hours. When a warning is released, wrap up your preparations and consider launching your evacuation plan.
Form a network with others to help keep each other informed and help out in a disaster. The minute one of you notices something terrible headed your way, pass the word on to others.
Understand the Categories of Hurricanes
One of the most important hurricane preparedness tips is to understand what meteorologists are talking about when referring to the "category" of the impending storm. Meteorologists rank hurricanes using the Saffir-Simpson Hurricane Wind Scale. They are categorized on a scale of 1-5 based on the top sustained wind speed.
The National Hurricane Center explains the Saffir-Simpson Hurricane Wind Scale.
Category 1: 74-95 mph
Very dangerous winds will produce some damage: Well-constructed frame homes could have damage to roof, shingles, vinyl siding and gutters. Large branches of trees will snap and shallowly rooted trees may be toppled. Extensive damage to power lines and poles likely will result in power outages that could last a few to several days.
Category 2: 96-110 mph
Extremely dangerous winds will cause extensive damage: Well-constructed frame homes could sustain major roof and siding damage. Many shallowly rooted trees will be snapped or uprooted and block numerous roads.