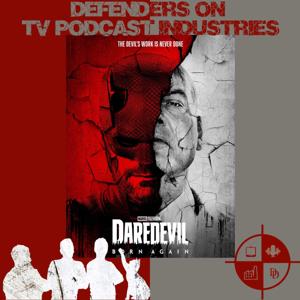 We welcome Kamala Khan to the MCU as we discuss Ms. Marvel Episode 1 Generation Why on the podcast. We also welcome back Irene, our former fellow Defender, and her partner Lucas to go spoiler filled on the brand new show.
Ms. Marvel Episode 1 "Generation Why Synopsis
Ms. Marvel Character co-created by: Sana Amanat, G. Willow Wilson, Adrian Alphona, Jamie McKelvie
Executive Producers - Kevin Feige, Louis D'Esposito, Victoria Alonso, Bisha K. Ali, Adil El Arbi & Bilall Fallah
Head Writer: Bisha K. Ali
Episode Written by: Bisha K. Ali
Episode Directed By: Adil El Arbi & Bilall Fallah
In Jersey City, after a less than successful driving test, Captain Marvel obsessed teenager Kamala Khan is stuck without a ride of her own. She and her friend Bruno have been working on Kamala's cosplay for the first ever AvengerCon for months. But when her parents won't let her go to the event they have to get creative.Sneaking out of her house after dark, Kamala takes her Nani's bangle to add to her Captain Marvel cosplay. She hopes the bracelet will add some much needed flair to her cosplay.
After enjoying everything AvengerCon has to offer Kamala slips on her costume and joins the cosplay competition. But when she adds the bracelet it activates giving her what she's always wanted, superpowers.
Following the eventful night, Kamala attempts to sneak back home only to be met by her disappointed mother. Muneeba challenges Kamala to think about herself, to be the good girl they brought her up to be and get her head out of the c...