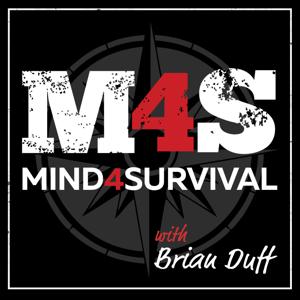 What would you say if I asked you, "What does safety third mean?" After all, shouldn't it be the number one thing for all of us? It seems like that is common sense, right?
The answer to those questions and the meaning of putting safety in third is yes, no, and it depends.
What is Meant by Safety Third?
Safety Third means that you are prioritizing your safety and security. It's about being prepared for problems, so they don't happen to you.
Putting safety in third should be a way of life and a perspective that anyone can practice every day, not just safety professionals.
What About Safety First?
For years, we have all heard people say "Safety First." We see construction sites with banners that read "Safety First!" or "Safety is Our #1 Goal!"
However, as surprising as it may sound, your safety is not everyone's top priority. When it comes to keeping ourselves safe, the reality is that our personal well-being is our individual responsibility.
The fact is that our safety is our personal responsibility and cannot be shifted to someone else as their priority. After all, if we assume our safety is someone else's priority, then do they transfer the responsibility of their life to someone else?
The fact is, we all have our own safety needs, and therefore, we are all responsible for protecting ourselves.
Why Does Mike Rowe say Safety Third?
The person who makes an excellent argument for the meaning of putting safety in third is Mike Rowe. You may remember Mike Rowe as the host of Dirty Jobs. To answer the question "What does safety third mean," Rowe points to an experience he had while working on a crab boat in the always dangerous Bering Sea.
A Crab Boat on the Bering Sea
A storm came up while working on the crab boat, and the seas became rough. Icy rain made the deck and gear slick and challenging to handle. Plus, the addition of thirty-foot seas made the work conditions about as bad as they could be.
With the conditions worsening and danger increasing, Mike Rowe went to ask the boat captain if he was going to shut down work on the deck. When asked, the captain replied, "No, safety third." Confused by the captain's response, Mike responded, "Isn't safety first?"
The captain then explained:
"No, safety third. Safety is third because each person has individual needs that others may not be aware of. Therefore, the individual is the responsibility of the individual."
Mike turned and went back to work on the tossing and turning deck. As he did, he had an epiphany about how he wrongly approached his personal safety for his entire life. Now though, he was number one, not number three!
What is First and Second if Safety is Third?
As the captain told Mike, safety is third. Heck, it may not even make the top five at times. If that's the case, and it is, what is first and second if safety is third?
Safety Can Not Always be Your Primary Focus
First, as in the number one thing people will do, as I've written, is whatever you prioritize as the number one thing you should focus on. And, while safety is essential, it is not, and I'll hazard, it cannot always be your primary focus.
For example, visualize that you're home with friends enjoying a great dinner and conversation. Now, imagine what you're doing during that dinner.
Do You Eat Padded Up?
Are you wearing a helmet, elbow and knee pads, and shorts with extra padding in the butt? Do you ignore the conversation out of fear that you may end up on the floor?
After all, chairs break every day. When chairs break, there is a remote possibility that a person may become injured.
So, is a broken chair worth worrying about? It can be. And in those instances, most people put their safety as number one by either giving the chair a jiggle and a keen eye before sitting in it, sitting in another chair,