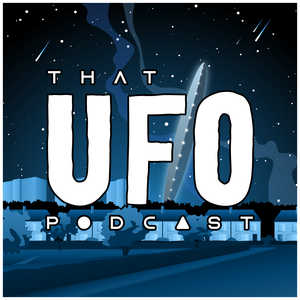 118: News pod; Lue Elizondo conference notes, Sky Hub closure & more
08.26.2021 - By That UFO Podcast
Andy is joined by Graeme Rendall to go through the weeks news, including Graemes own book which has launched today all about the Foo Fighters of WW2. You can get that here > https://www.amazon.co.uk/dp/B09DRBHH1Z/ref=sr_1_2dchild=1&keywords;=ufos+before+roswell&qid;=1630006956&sr;=8-2
We go through Lue Elizondo's comments at making contact conference, Sky Hubs closure, Frank Kelland comments, OSD Briefing card. Also some guest updates!
Manscaped are now on board as a sponsor and especially for listeners you can get 20% off on site plus free shipping, just head to Manscaped.com & use promocode: AndyUFO ..it's another way to support the pod :)
You can also sign up to Zencastr with 40% off for 3 months with promo code: ufopodcast at Zencastr or www.Zencastr.com/Signup. Start recording your own podcast or meetings today!
Get in touch with the show to book a place on future call-ins
Twitter: @UFOUAPAM
Facebook, YouTube & Instagram: "That UFO Podcast",
Email: [email protected]
Don't forget to subscribe, like and leave a review of the show.
Enjoy folks!
Keep lookin' up,
Andy