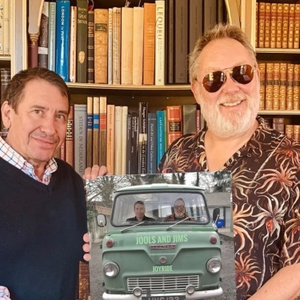 This week Jools and Jim take a spin with veteran musician, composer and producer Nitin Sawnhey, taking comfort in living "the brochure-style life".
 
Jools quizzes Nitin on his early career writing and performing comedy, and they discuss arachnophobia, meeting world leaders and riding an elephant.
 
The Ivor Novello Lifetime Achievement award recipient divulges a passion for cycling, plus he and Jim swap embarrassing driving anecdotes, and the three ponder the building of the pyramids…
 
A Dig! Studios / Warner Music Entertainment podcast.
Produced by Molly Stewart.
 See acast.com/privacy for privacy and opt-out information.