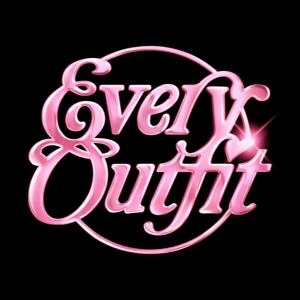 On Depp vs Heard, Met Gala Predictions, Glossier
04.30.2022 - By Every Outfit
The ladies sit-down to discuss L.A. during Coachella, the Revolve Fest "drama," our conflicted feelings about Harry Styles, the lack of Weird Science in Danny Elfman's set, the Amber Heard / Johnny Depp trial, our MET Gala predictions, Glossier's pivot with Olivia Rodrigo, ScarJo's boring skincare line, Gwen Stefani's overdue make-up collection, katching up on the Blac Chyna/Kardashian lawsuit, reviewing the second and third Kardashians episode, and SO MUCH MORE!
Show Notes  Harry Styles and Shania Twain at Coachella The haunting Divas Live "Natural Woman" Performance The Johnny Depp Cocaine Photo Olivia Rodrigo for Glossier
Gwen Stefani's beauty line The Blac Chyna vs. The Kardashians courtroom illustrations This week's episode is brought to you by Dipsea. Our listeners get an extended 30 day free trial when you go to DipseaStories.com/Outfit! This month on the Patreon, we dive into the seminal PTA film Magnolia and re-evaluate Girls on its 10th anniversary. Wanna hear it? Become a Patron! Go to Patreon.com/EveryOutfit.
WE HAVE A HOTLINE! Disagree with us? Make your case and we may play it on the show. Questions, secrets, or gossip from the And Just Like That set are also welcome. Call 323-486-6773