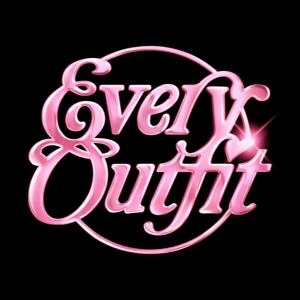 On Euphoria, Yellowjackets, Demonic Girlbosses
01.12.2022 - By Every Outfit
On this week's episode, the ladies dive into all the pop culture stories they've missed, topics include: Ghislaine Maxwell's conviction (bless), her less than flattering courtroom drawing, Elizabeth Holmes' trial, her recent marriage, celebrity deaths, TikTok's beef with P.T. Anderson, the incredibly niche Instagram fight between Elieen Myles and Patti Smith, the Gen-X perfection of Yellowjackets, the slept on brilliance of Search Party, Euphoria's harrowing portrayal of drugs and dongs, Lauren explains the status of Arclight Hollywood, who won at the Golden Globes, Rooney Mara's soon to be excellent portrayal of Audrey Hepburn, Kim K passes the Baby Bar, Kayne's performance art with Julia Fox, and SO MUCH MORE!
Visual references for this episode can be found here:
https://www.everyoutfitinc.com/episode-48 This week's episode is brought to you by Blueland. Right now, you can get 20% off your first order when you go to Blueland.com/Outfit! As well as, Dipsea. Our listeners get an extended 30 day free trial when you go to DipseaStories.com/Outfit!
WE HAVE A HOTLINE! Disagree with us? Make your case and we may play it on the show. Questions, secrets, or gossip from the And Just Like That set also welcome. Call 323-486-6773