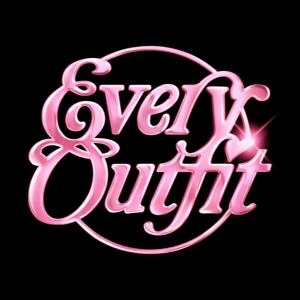 On The Grammys, Weetzie Bat, Viva Las Kravis (Feat. Luke)
04.08.2022 - By Every Outfit
On this week's remote episode, the ladies discuss the Grammys, feeling old, the stellar male fashion on the red carpet, an Elder Millennial Teen round-up including: the Weetzie Bat TV series, the cancelation of Babysitter's Club, the saga of Courtney Love's memoir, and Wende Zomnir's new beauty brand. RIP Patrick Demarchelier, his oddly prolific pop culture moments, the Kardashian's recent media appearances, Pete's Valentine's gift to Kim, Kourtney non-wedding, wedding, a special conversation with Luke (yes *THAT* Luke) and Audrey Ferris , and SO MUCH MORE!
Listen to Luke's Podcast, Jurassic Pod!
Visual references for this episode can be found here:
https://www.everyoutfitinc.com/episode-63
This week's episode is brought to you by Framebridge. Need to frame your favorite creepshot of a celebrity or send someone the perfect gift? Go to Framebridge and use promo code OUTFIT to save an additional 15% off your first order.
Want to hear our final thoughts on And Just Like That? Or Euphoria? The First Wives Club?  Or Deep Water? Become a Patron! Go to Patreon.com/EveryOutfit WE HAVE A HOTLINE! Disagree with us? Make your case and we may play it on the show. Questions, secrets, or gossip from the And Just Like That set are also welcome. Call 323-486-6773