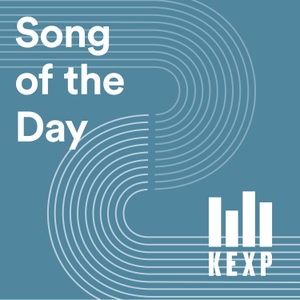 Oneohtrix Point Never - "Long Road Home" from the 2020 album Magic Oneohtrix Point Never on Warp.
After scoring the soundtrack to the 2019 Adam Sandler film Uncut Gems, Oneohtrix Point Never (real name: Daniel Lopatin) returns to his roots with his ninth full length, Magic Oneohtrix Point Never, a nod to the Boston-based FM radio station Magic 106.7 that inspired his own band name.
"I wanted to make a cohesive, punchy, 50-minute record that was very personal, but pulled from FM palettes that I was personally interested in," he told Apple Music. "I think it works really well as a metaphor for how I've changed. The things that I try to understand about my own life and being an avid musical listener and how much that's influenced me as a musician is kind of apparent on this record. That metaphor of transformation is something that I came to by thinking about the radio."
For today's Song of the Day, which features guest vocals by Caroline Polachek, he continues:
"I imagined it as the beginning of the album's journey. It's setting the thesis of the whole record up, which is sort of embracing transformation, even if it's kind of disturbing and the future is vast and unfortunately filled with question marks. But that's it. That's the game. That's where we are. That's who we are. And so, how to live alongside your incompleteness, instead of fight against it or to think that you can overcome it. There's no home you come to. There's just this kind of road, and the road is the thing. That's what that song is for me."
Read the full post on KEXP.org
Support the show: https://www.kexp.org/donate
See omnystudio.com/listener for privacy information.