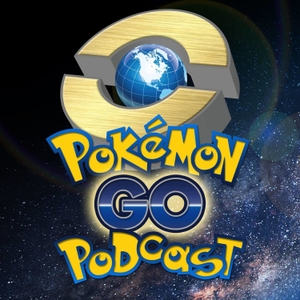 Pokémon GO Podcast Ep 159 – "Charles is Triggered by Snorlax"
08.02.2019 - By Pokémon GO Podcast
Another Fine Podcast on the Giant Size Team Up Network
Welcome to Pokémon GO Podcast! Charles and Joe are back with another fabulous episode. Charles gets triggered left and right by chat talking about Snorlax, but that's ok because he will show them all up by getting a shadow Snorlax. Charles surprises almost all of us by having gone out and beaten a few Team Rocket grunts. Though should we really be surprised? He doesn't raid higher tier raids because he doesn't like to coordinate with people while battling grunts is a solo job. He just doesn't play nice with others. Joe had a fantastic week; he grabbed some new shinies, a bunch of shadow Pokémon, and a few Rayquaza. We're excited for Ralts community day this weekend, but remember to purify any shadow Ralts you get because shadow Pokémon don't learn CD moves. All of that incredible content, and of course YOUR feedback and comments!
Thanks to our awesome Patrons we will keep producing and improving the Pokémon GO Podcast. With your help everyone "catch 'em all," and you can start by going to giantsizeteamup.com/support/ and growing your community! We thank you all, for your support, and we hope you can help us serve you better as the show continues to grow and evolve.
Thanks to ALL of our awesome listeners, especially our Patrons.  Due to their generous Patronage, we will continue building this great community!
Weekly Update 7/29-8/5 by 1nderful-1
[Megathread] Team GO Rocket has invaded Pokémon GO! Their activities and objectives are still unfolding, but here's the latest we know!
Shiny Rayquaza comparison via Chrales
Attention, Trainers! The limit on Pokémon storage has now been expanded to 2,500.
My Rayquaza Infographic. As always, any feedback is appreciated.
Please allow us to heal and revive after choosing to battle Team Rocket
Grunt's Lick Snorlax beaten with an Alolan Raticate – The importance of resistance, switch and charge move timing.
OUR FAVORITE MOST ANTICIPATED SHINY DRAGON BOI WILL SOON BE UPON US raid guide
Rayquaza returns to raids with a radiant reveal!
Congratulations to Pokémon GO for receiving the Sport in Life award!
Dev Insights: Bringing Team GO Rocket to Life
Pokémon GO has racked up 1 billion downloads
New stardust costs for purification!
---
Send in a voice message: https://anchor.fm/pokemongopodcast/message
Support this podcast: https://anchor.fm/pokemongopodcast/support