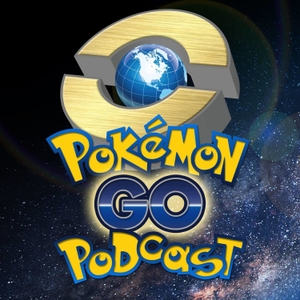 Pokémon GO Podcast Ep 245 – "The Problem With Working From Home..."
04.25.2021 - By Pokemon Go Podcast
The title is brought to you by currans2311
Welcome to Pokémon GO Podcast! Charles and Joe are back with another wonderful episode! Doesn't Niantic know that a lot of people are still working from home? They clearly need to make the game even better for all of us shut ins. After a week of safety, Rocket balloons have returned to cause mayhem. GO Fest is likely only a few months away, but what format will Niantic have for it? Will it be online only, live only, or some kind of hybrid? All of that incredible content, and of course YOUR feedback and comments!
Thanks to our awesome Patrons we will keep producing and improving the Pokémon GO Podcast. With your help everyone "catch 'em all," and you can start by going to patreon.com/pokemongopodcast and growing your community! We thank you all, for your support, and we hope you can help us serve you better as the show continues to grow and evolve.
Thanks to ALL of our awesome listeners, especially our Patrons.  Due to their generous Patronage, we will continue building this great community!
[Discussion] What is the best way to give away GO Fest tickets (assuming it is live this year)?
Friendship Day - Grass! [ENG]
Team GO Rocket is back - Pokémon GO
April 16 - New Stickers Have Been Added!
Top 6 PvE attackers by type infographic by Italian League
Pointless weather warning
Follow Pokémon GO Podcast on Facebook, Twitter, Twitch, Reddit, YouTube, and PokémonGoPodcast.com
Hosts: Charles McFall and Joseph Ard
---
Send in a voice message: https://anchor.fm/pokemongopodcast/message
Support this podcast: https://anchor.fm/pokemongopodcast/support