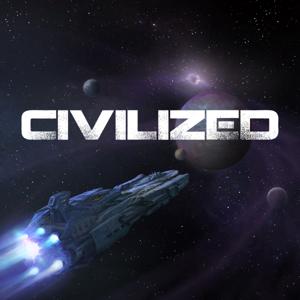 Presenting: Forgive Me!
05.19.2021 - By Civilized
We'd like to introduce you to another new show we absolutely love: Forgive Me!
Father Ben left his congregation in Binghamton, New York, in the cover of night for the smaller, quieter pastures of St. Patrick's. As our new, young, and at times progressive priest begins to acquiesce to his new surroundings, he finds himself butting heads with the eccentric parishioners who come to him seeking solace and advice. Whether he's trying to understand Old Margaret's "usual" confession; parsing out how Tom can better help care for his wife's pet pig, David; or getting to the bottom of the Christmas Eve Mass Incident, Forgive Me! explores the intertwined lives in Ben's new community and the funny, sad, and sometimes painful experiences that come out of confession and the Catholic experience.
Episode 1.01 The Simple Joy Of It
Margaret educates Father Ben on the unfamiliar and unorthodox concept of confessing "the usual."
Produced by Rogue Dialogue Productions
https://roguedialogue.com/
Written and directed by Jack Marone and Bob Raymonda
Cast:
Casey Callaghan as Father Ben
Ann Sweet as Margaret
Sound design and score by Adam Raymonda
Logo by Sam Twardy (www.samtwardy.com)
Follow @ForgiveMeShow on Twitter, Facebook, and Instagram
 
Find a transcript of the episode here.
Learn more about your ad choices. Visit megaphone.fm/adchoices